Strategic Purchasing Manager - REAC
Do you want to work with international purchasing processes and be a part of a successful, knowledge-intensive company with top quality products? Here is your chance to be a part of REAC!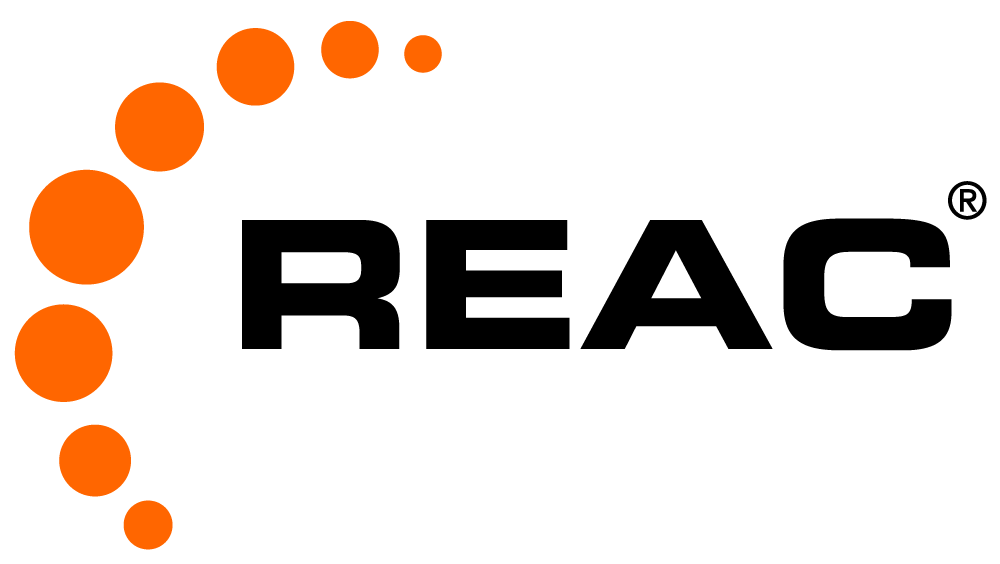 REAC is a provider of seating systems and motion solutions for electric and manual wheelchairs. They develop and manufacture motion systems such as Seating Modules, Actuators and Control Systems and is a strong brand within rehabilitation that, through high quality and good service, has established strong customer relationships nationally and internationally.
REAC is now looking for a Strategic Purchasing Manager who through strong personal commitment and drive, will work actively and continuously to further develop both new and existing suppliers. The focus will be on quality, lead time, precision and cost. You will benefit greatly from your technical understanding and with your experience in supplier development, manufacturing processes and quality control, you will be able to ensure that products and processes are in accordance with REAC's requirements as well as our customers' demands.
As a Strategic Purchasing Manager you are responsible for independently operating strategic purchasing within REAC with the responsibility to find alternative suppliers, negotiate contracts and optimize processes to build the company's value. Furthermore, you will develop and maintain the sourcing strategy and interact and participate with MS Group sourcing agenda. You will also participate in the product development process where you will manage inquiries and supplier selection and are responsible to ensure that REAC's long-term business objectives are met.

We need you to be

A result-oriented team player, with a focus on building long-term supplier relationships.
Experienced in developing, implementing, and driving sustainable purchasing strategies.
Experienced and skilled at building international relationships.
Committed to matching Reac's challenges to the potential of each supplier, in order to create and develop a stable supplier base with high quality, precision, and short lead time, at the best cost possible.
Able to familiarize yourself with various technical parts.
Business-oriented, with an ability to identify the needs and possibilities in the supply chain.
Experienced in negotiating supplier contracts.
Analytical, thorough and solution oriented.
Educated with a university degree (or equivalent), as well as a good technical understanding of mechanical and electronic production, quality systems, and cost drivers within the manufacturing industries.
Able to speak and write business English effortlessly. Polish language skills are useful, but not required.
Able and willing to travel.
Experienced with 5+ years of strategic purchasing management.
REAC is offering you a workplace with competent, loyal, motivated, and friendly colleagues where you with a high-achieving work setting deliver customer-tailored solutions and products, with superior quality and excellent service. You will be working from our offices in Gothenburg, but will be travelling to both Asia and Europe, with frequent visits to REAC's factories in Poland. You will be reporting to REAC's Divison Director, who is also based in Gothenburg.
About REAC
REAC is part of MS Group, who is fully owned by Latour Industries. Latour Industries is part of the investment company Latour. Latour is a mixed investment company quoted on the Nasdaq OMX Stockholm since 1985.
REAC began its journey in the 1900s, ventured into the manufacturing segment in the early 1930s. They started developing motion systems for the medical and rehabilitation market in the 1990s. REAC has grown into a specialized company providing customized Seating modules and Actuators. Find out more on: https://www.reac-group.com.
In this recruitment REAC collaborates with Incopia - specialists in supply chain. This position refers to an employment directly with REAC.


For questions regarding the position or the recruitment process, please contact:
Talent Acquisition Specialist, Nathalie Cullenham Corbeus,
nathalie.cullenhamcorbeus@incopia.se 0735 18 25 45

We review applications continuously, therefore we look forward to receive your application as soon as possible!
Kontor

Roll

Strategic Purchasing Manager

Platser
Vårt erbjudande
Category

• CAPEX • Direkt Material • Transport & Logistik • Professionella Tjänster • Energi • Förpackning • IT • MRO

Strategiskt och Operativt Inköp

• SQA • Direkt Material • Transport & Logistik • Professionella Tjänster • Energi • Förpackning • IT

Supply Management

• Strategi supply chain • Diagnostik och optimering • Risk management • eSourcing • Analys • Performance management
Människorna på Incopia
Att vara anställd som konsult på Incopia och göra uppdrag för våra kunder, det är en äventyrlig resa.
Dagligen möter våra medarbetare våra kunders utmaningar och hanterar dem med sin kompetens, erfarenhet och engagemang. Tillsammans gör vi våra kunder mer effektiva, lönsamma och hållbara - och resan skapas tillsammans av våra medarbetare.
Och vi har roligt på vägen!
Om Incopia Sverige AB
Incopia är ett konsultföretag med expertis inom supply chain och inköp. Våra medarbetare har bred erfarenhet och vana av att arbeta i projekt och i team. Vi hjälper företagen i Norden att reducera kostnader och öka värdet i kundens leveranskedja.
Vårt branschfokus är dels traditionell industri såsom processindustri, fordon- marin- och tillverkningsindustri men även inom områden som transport, logistik, livsmedel och konsumentvaror. Incopia samverkar med systemleverantörer för en ökad digitalisering av hela kedjan - från innovation till distribution. Vi är annorlunda eftersom vi inte bara hjälper till med analysarbetet utan även tar aktiv del i genomförandet.
Incopia är ett bolag inom Ingenio Consulting Group
Strategic Purchasing Manager - REAC
Do you want to work with international purchasing processes and be a part of a successful, knowledge-intensive company with top quality products? Here is your chance to be a part of REAC!
Läser in ansökningsformuläret
Jobbar du redan på Incopia Sverige AB?
Hjälp till i rekryteringen och hitta din framtida kollega.